Products

Move drums on/off spill pallets or drum dollies without manhandling.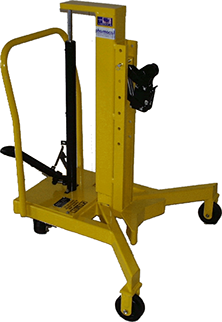 A simple, safe, and effective method that addresses the risks of manually lifting and lowering drums without a forklift while the drum remains in a vertical position. These units will eliminate strained backs, pinched fingers, and the risk of serious injuries caused by manhandling drums.
The Ergonomic Drum Transporter Model ELE800 can safely and easily pick up any size poly drum, raising and lowering to a full twenty inches.
The Model #EL600SL straight leg compact design handles drums up to 600 lb. Rolls through standard doorways and tight aisles with ease. Places drums on/off pallets by approaching the corner. The narrow 27" overall width on the EL600SL is capable of handling drums that are nested together.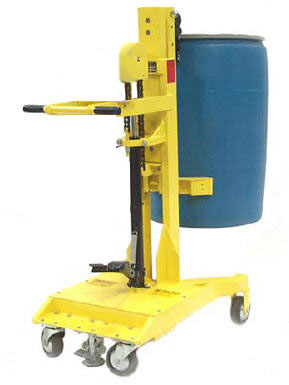 This Universal Drum Dollie is made of High Density Polyethylene and will fit all of our 30 and 55 gallon drums.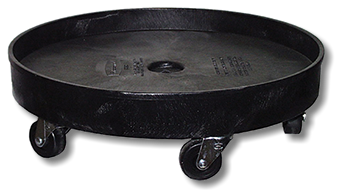 © 2021 Pharmacal Research Laboratories, Inc.