Products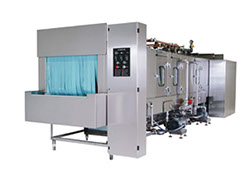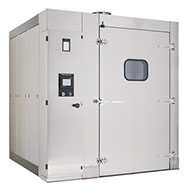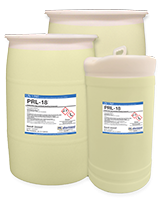 PRL-18

®

is a unique formulation is extremely effective for the removal of high levels of proteinaceous soil, even where hard water may be a problem. It is especially suited for the cleaning of dog, primate, or other large animal cages, accessories and glassware. PRL-18 is non-foaming and free rinsing. This compound is stable in wash temperatures in excess of 180

o

F and will not break down under these conditions.
Typical Properties:
Color:
Odor:
pH:
Specific Gravity:
Viscosity:
Storage/Stability:
Directions For Use:
For use in mechanical cage washers: Charge and maintain wash system with PRL-18 at a 1/2 ounce per gallon of water for removal of heavy-soil loads. For lighter soil loads, dilute PRL-18 to 1/4 ounce per gallon of water.
For best results, consult your Pharmacal representative for technical assistance in determining the proper concentration for your facility.
Light Yellow
Slight Chlorine
13.5
1.29
Water Thin
1 Year
Click here for Saftey Data Sheet (SDS)
PRODUCT (Sizes Available) 5 Gallon Cube 30 Gallon Drum 55 Gallon Drum Tote Tanks
PRL-18® 06325F 06330F 06355F CALL
© 2021 Pharmacal Research Laboratories, Inc.