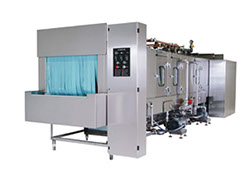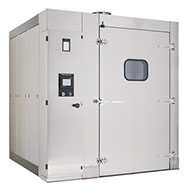 Products

Release

®

is a highly concentrated synthetic alkaline detergent for use in mechanical glassware washers, ultrasonic cleaners and for manual soaking and cleaning. This unique combination of builders, surfactants and sequestering agents will remove a wide range of soils, leaving the surface completely clean and spot free. This compound is non-foaming and free rinsing. This compound is stable in wash temperatures in excess of 180 degrees F and will not break down under these conditions.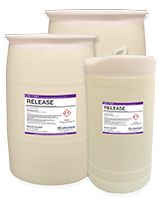 Typical Properties:
Color:
Odor:
pH:
Specific Gravity:
Viscosity:
Storage/Stability:
Directions For Use:
The concentration of Release that would be required to produce clean and spot-free glassware is dependent upon the type of soil, soil load and water quality. Typical concentrations range from 1/4 - 1/2 ounce per gallon of water.
For best results, consult your Pharmacal representative for technical assistance in determining the proper concentration for your facility.
Clear Liquid
Slight Chemical
13.5
1.30
Water Thin
3 Year
Click here for Saftey Data Sheet (SDS)
PRODUCT (Sizes Available) 5 Gallon Cube 30 Gallon Drum 55 Gallon Drum Tote Tanks
Release® 04525F 04530F 04555F CALL
© 2021 Pharmacal Research Laboratories, Inc.