Products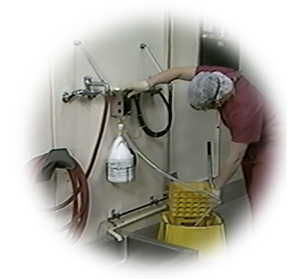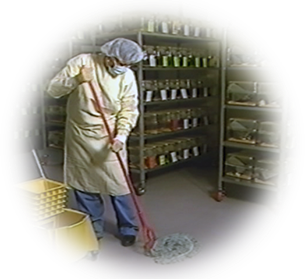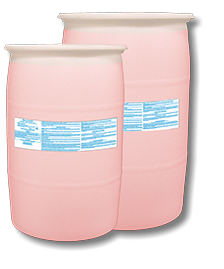 QUATRICIDE
®

is a phosphate free formulation designed to provide effective cleaning, deodorization, and disinfection specifically for hospitals, nursing homes, transportation terminals, and manufacturing facilities where housekeeping is of prime importance in controlling the hazard of cross contamination. Efficacy tests have demonstrated that Quatricide

®

is an effective bactericide, fungicide, and virucide in the presence of organic soil (5% blood serum).
QUATRICIDE
®

deodorizes those areas which generally are hard to keep fresh smelling, such as garbage storage areas, behind and under sinks and other areas where bacterial growth can cause malodors.
Typical Properties:
Color:
Odor:
pH:
Specific Gravity:
Viscosity:
Storage/Stability:
QUATRICIDE
®

, when used as directed, is formulated to disinfect the following hard non-porous inanimate environmental surfaces: floors, walls, metal surfaces, stainless steel surfaces, glazed porcelain, glazed ceramic tile, plastic surfaces, cabinets, tables, chairs, and telephones. For larger areas such as operating rooms and patient care facilities, this product is designed to provide both general cleaning and disinfecting.
Dilution:
Quatricide is used at a dilution of 1:64 or 2 ounces per gallon of water. (8 ounces per gallon for Canine Parvovirus (CPV), Canine Adenovirus, Canine Coronavirus, Canine Parainfluenza Virus, Feline Panleukopenia, Feline Rhinotracheitis Feline Coronavirus, Feline Picornavirus and Porcine Parvovirus)
Pink
Floral Citrus
11.0
1.0
Water Thin
1 Year
PRODUCT (Sizes Available) 4/1 Gallon Case 5 Gallon Cube 30 Gallon Drum 55 Gallon Drum
Quatricide® 65020F 65025F 65030F 65055F
© 2021 Pharmacal Research Laboratories, Inc.