Products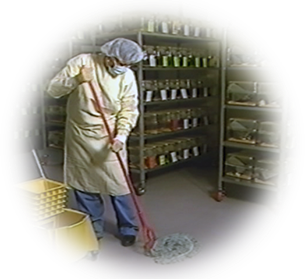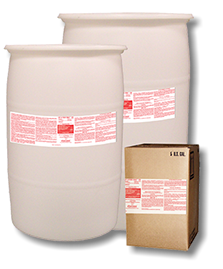 Now EPA registered to Kill the Virus that Causes COVID-19
(SARS-Related Coronavirus 2) on Hard, Non-Porous Surfaces IN
JUST 60 SECONDS!
GERMICIDAL DETERGENT AND DEODORANT
Disinfectant • Cleaner • Deodorizer • Fungicide
Tuberculocidal • Mildewstat • Virucide
QUATRICIDE

®

TB

is a phosphate free, Ready-to-Use Tuberculocidal spray disinfectant. Efficacy tests have demonstrated that Quatricide® TB is an effective Tuberculocidel, Bactericide, Fungicide and Virucide in the presence of organic soil (5% blood serum). In addition to exhibiting bactericidal efficacy against Mycobacterium tuberculosis (BCG) in 10 minutes at 20°C, this product also exhibits Virucidal efficacy against Canine Parvovirus.
QUATRICIDE

®

TB

has been registered with the EPA to Kill SARS-CoV-2 (COVID 19 virus) on hard non-porous surfaces in just 60 seconds! on hard, non-porous surfaces.
General non-acid, ready-to-use cleaner and disinfectant cleans, disinfects and deodorizes in one-step
Formulated to disinfect hard non-porous, inanimate environmental surfaces
3 Minute contact time on a wide range of microorganisms including Mycobacterium tuberculosis BCG (as listed on the label)
Fragrance Free
Broad spectrum disinfectant effective in 5% organic soil
EPA Reg. No. 1839-83-8714
Typical Properties:
Color:
Odor:
pH:
Specific Gravity:
Viscosity:
Storage/Stability:
Dilution:
Quatricide TB is ready to use.
No diluting is required.
Clear Liquid
Slight Chemical
~11.7
1.0
Water Thin
1 Year
PRODUCT (Sizes Available) 12/32 oz. Case 4/1 Gallon 5 Gallon Cube 30 Gallon Drum 55 Gallon Drum
Quatricide® TB 63032F 63020F 63025F 63030F 63055F
© 2021 Pharmacal Research Laboratories, Inc.